About Us
We opened The Riverhouse in 2013, bringing our love of dry-rubbed, slow-smoked Hill Country Texas barbecue to Big Sky. The plan was to create a bar and grill where people felt comfortable grabbing a beer on the porch after work, treating their family to dinner or celebrating their wedding. Wherever you're coming from, down the road or across the country, we invite you to stop in and put your feet up on our back porch, enjoy the views and the BBQ. Whether you're fresh off the river or just left work, come as you are!
Kyle & Greg
Founders Kyle Wisniewski and Greg Lisk met in 2003 while working as bartenders at the Half Moon Saloon (what is now The Riverhouse). Greg soon took over managing the front of house and Kyle moved into the kitchen where he started experimenting with barbecue recipes. The business changed hands and took on many identities over the years, but it always was a special place to the guys. Greg even met his future wife, Julie, there. When the business came up for sale in 2013, the guys bought the restaurant and spent three months remodeling it from top to bottom. They pictured a family-friendly restaurant where anyone would feel comfortable coming in for a beer and a plate of barbecue. If you stop in, you'll likely see at least one of them working or grabbing a beer at the bar. Be sure to say "hi."
The BBQ
Growing up in New Braunfels, Texas, Greg was raised on great barbecue. Together, we had a vision to bring this unbelievable Texas barbecue to Montana. After years of experimenting to make our own rubs, perfecting the process and taking a lot of trips to Texas, we created our own style of authentic Hill Country barbecue. The meat is dry rubbed with our own blend of seasonings and spices then smoked for 12-18 hours over mesquite wood. Each plate is served up with all the sides: beans, corn, coleslaw and cornbread. Barbecue is a food that brings people from all walks of life to the table to break bread. You smell that barbecue cooking and your mouth starts watering.
Community
When we moved to Big Sky from different corners of the country, we both knew we had found our new home. We connected with the outdoors, the people, the whole vibe. It's a place where you know your neighbors and everybody helps each other out. When we opened The Riverhouse, we wanted to create a local hangout for friends and neighbors, a place where we'd want to go. Today, we're proud to say The Riverhouse has become that place. We won't look twice if you come in wearing work boots or waders. We're honored when you get gussied up and come in to celebrate your wedding or bring your parents in to celebrate their 50th anniversary. Thanks to this community we're able to do what we love and share it with you every single day.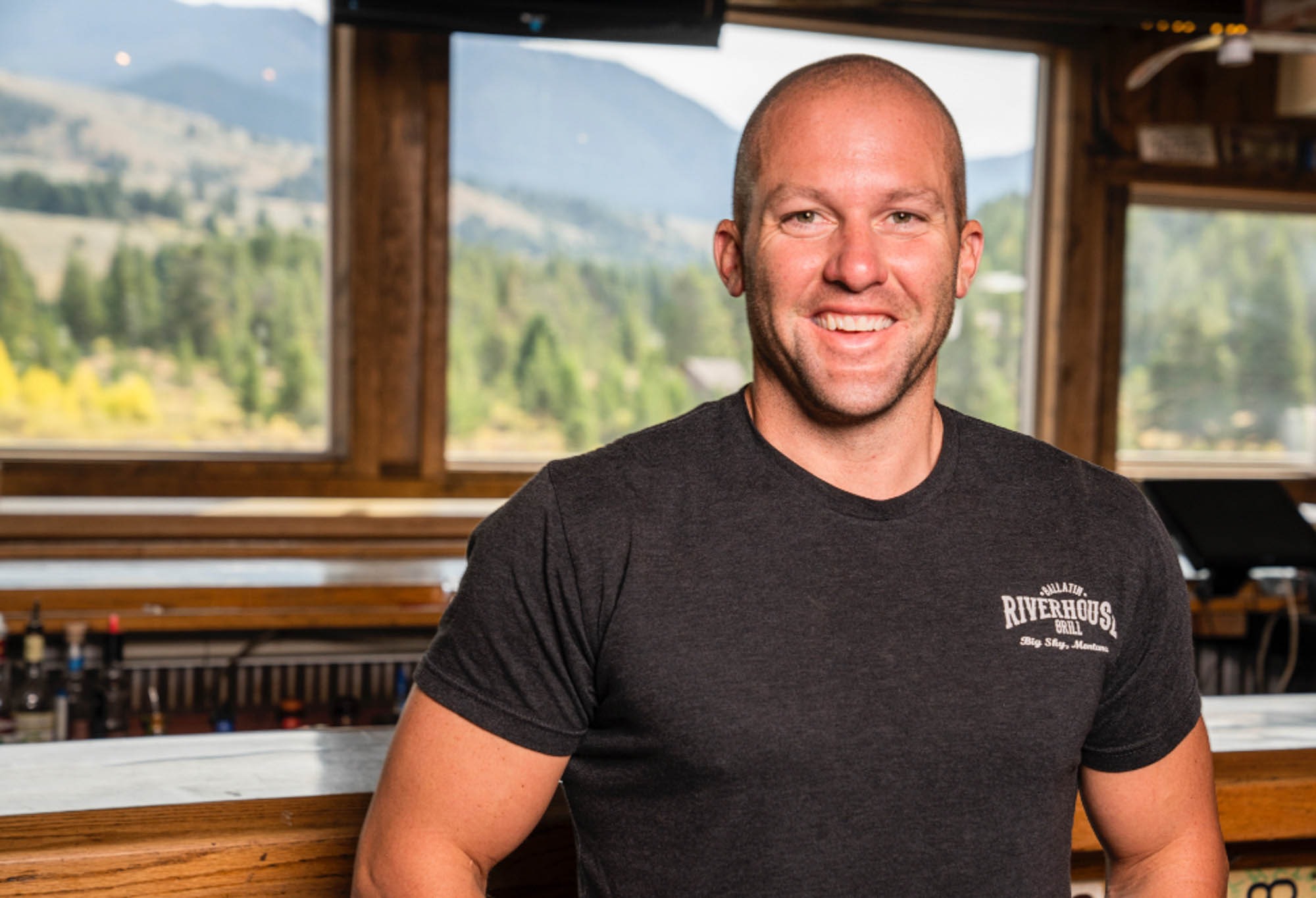 Kyle Wisniewski
Owner
Kyle loves coming to work each day to create the best BBQ under the Big Sky. When he's not in the kitchen or at the smoker, you'll find him playing in the surrounding hills and appreciating everything about this beautiful place we call home.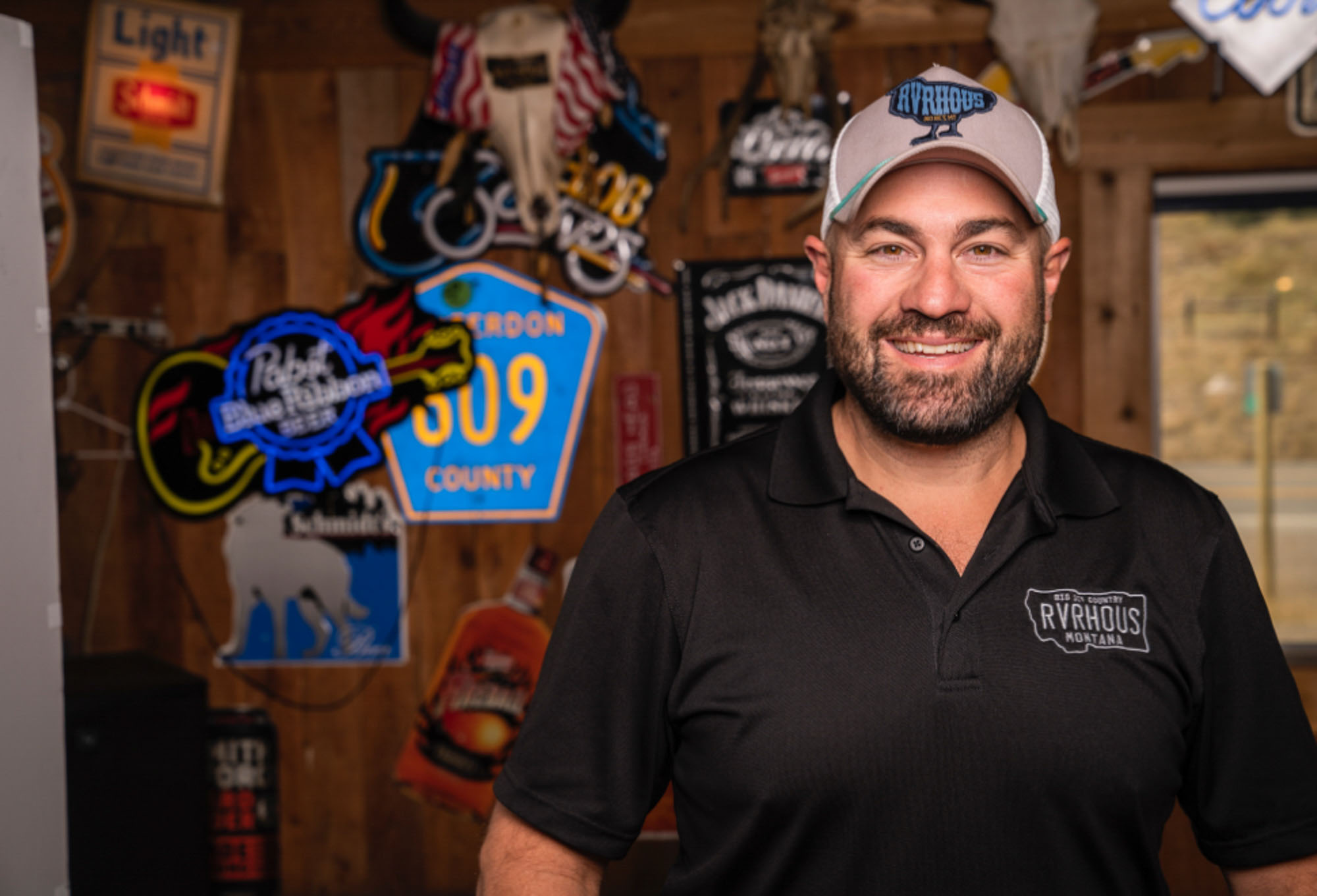 GREG "Carnie" Lisk
Owner
Greg brought his passion for Hill Country BBQ to Big Sky when he moved here from New Braunfels, Texas. When he's not at The Riverhouse, he's probably snowmobiling, hunting, fishing or spending time with his wife, Julie, and their pets.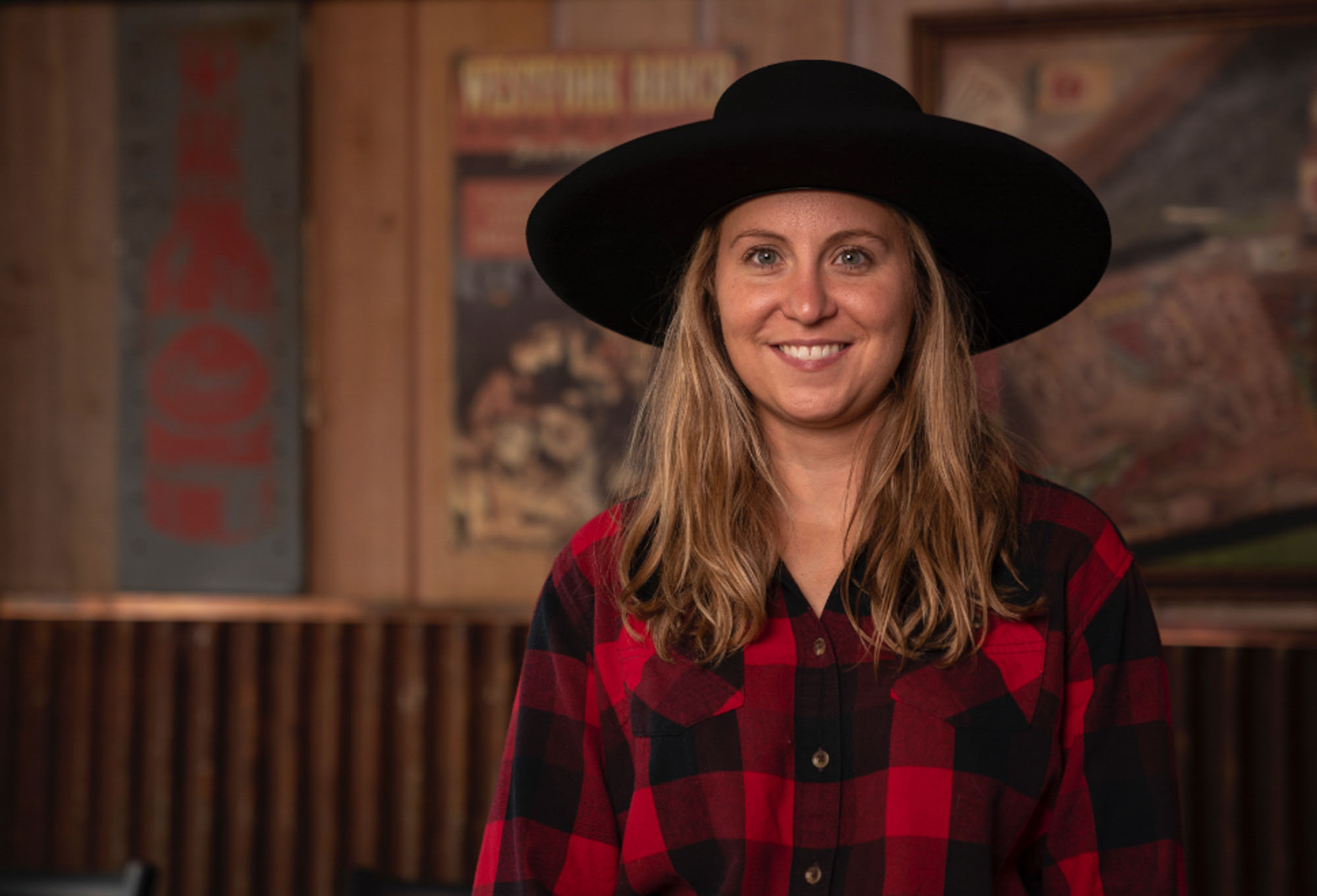 Kara Ricketts
Event Coordinator
Kara plans and oversees all events that take place at The Riverhouse. Big Sky's mountains lured Kara and her skis here in 2015. When she's not planning events, she's getting outside with her mini Austrialian Shepherd, Cai.